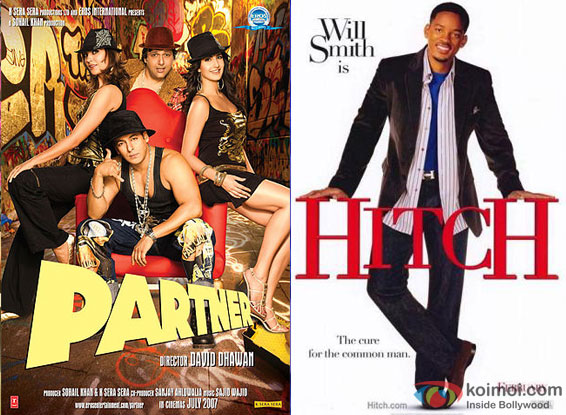 Bollywood has a certain charm to its longstanding repertoire of movies. Directors, writers and producers work tirelessly to bring their visions to life and give the audiences thatmasalawe all know Bollywood is famous for. But more often than not, even Bollywood needs a little creative inspiration from its big brother Hollywood – case in point, 'Inspiration'. There are moves that have drawn inspiration from Hollywood blockbusters and then there are movies that are blatant copies of them. Here's a look at a few –
Speed – Cellular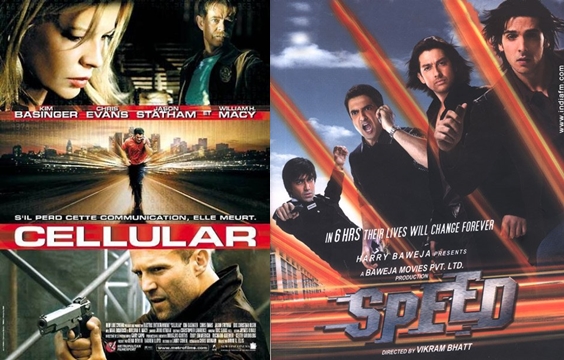 The 2007 film starring Zayed Khan and Urmila Matondkar is about a woman who gets kidnapped and somehow manages to make a call on a random number to ask for help. The movie Cellular starring Kim Basinger and Chris Evans followed the same story. Speed was not a hit with the Indian audiences but Cellular had the cash registers flowing in.
Kyon Ki Main Jhut Nahi Bolta – Liar Liar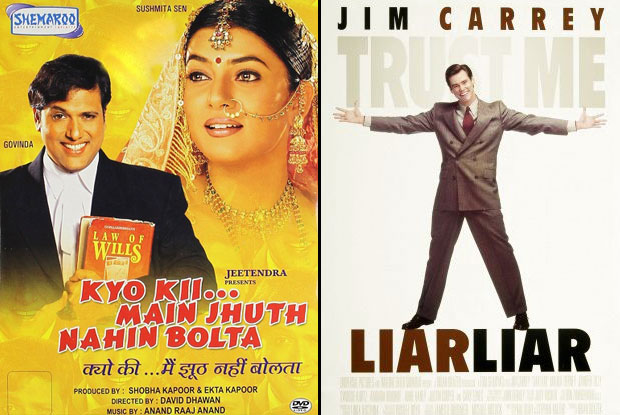 Kyon ki main jhut nahi bolta, starring Govinda is Bollywood's version Jim Carrey's 'Liar Liar'. Both the films are about a lawyer who is cursed by his son to only speak the truth every time he opens his mouth to say anything, which turns his life upside down. Bollywood's comedy king Govinda played his part well but the film was an inevitable copy of the Hollywood hit.
Partner – Hitch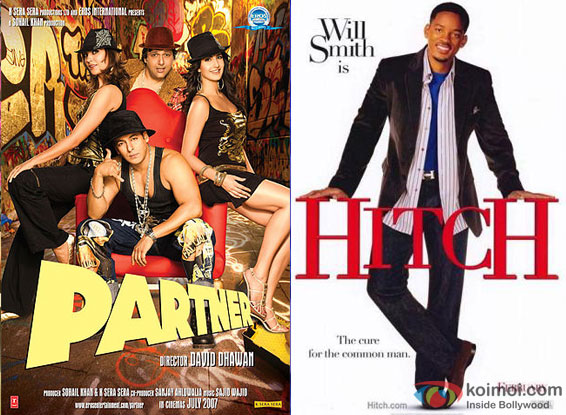 Yet again, the Govinda-Salman Khan starrer Partner, which released in 2007, bears a similarity to the movie Hitch, released in 2005. Both movies revolve around a professional date doctor and how he falls in love with a girl while helping his best friend with his love life. But this copy-paste turned out to be quite a controversial one as the producers of Hitch slapped the producers of Partner with an alleged $30 million lawsuit for copyright violation.
Mere Yaar Ki Shaadi Hai – My Bestfriend's Wedding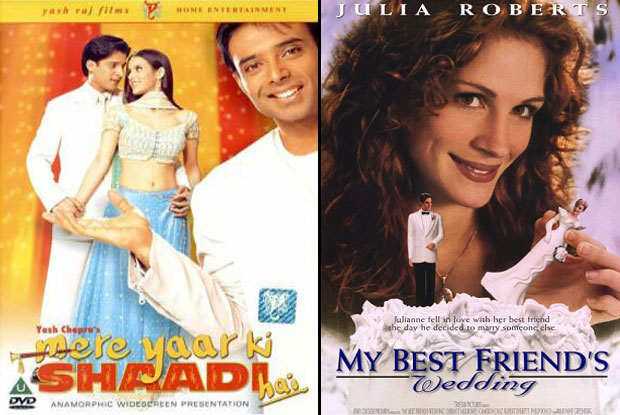 Bollywood may have taken it too far by copying not only the story but also the title of the Hollywood movie. And the rest, as they say, is history.
Salam-E-Ishq – Love Actually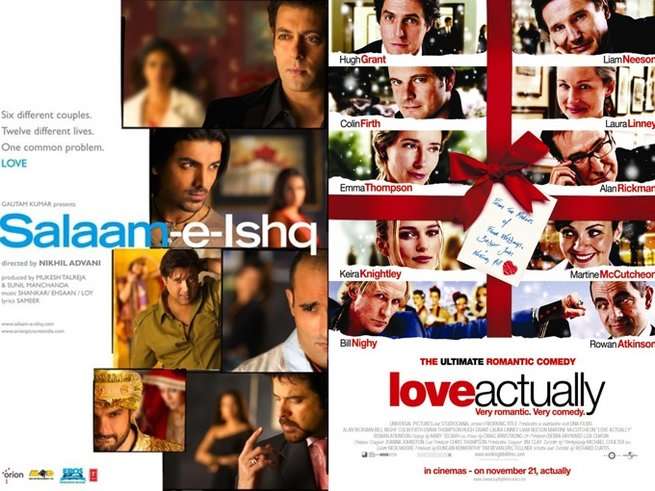 Both movies centre around couples who are facing problems in their relationships, and story of each couple is, in some way, related to the others. The only difference is the number of couples in the movies – the former has 6 and the latter has 8.
Dil Bole Hadippa – She's The Man
Both movies show a girl disguised as a boy who has a passion for their respective sports, apart from the obvious love story in both the movies.
Now I Pronounce You Chuck And Larry – Dostana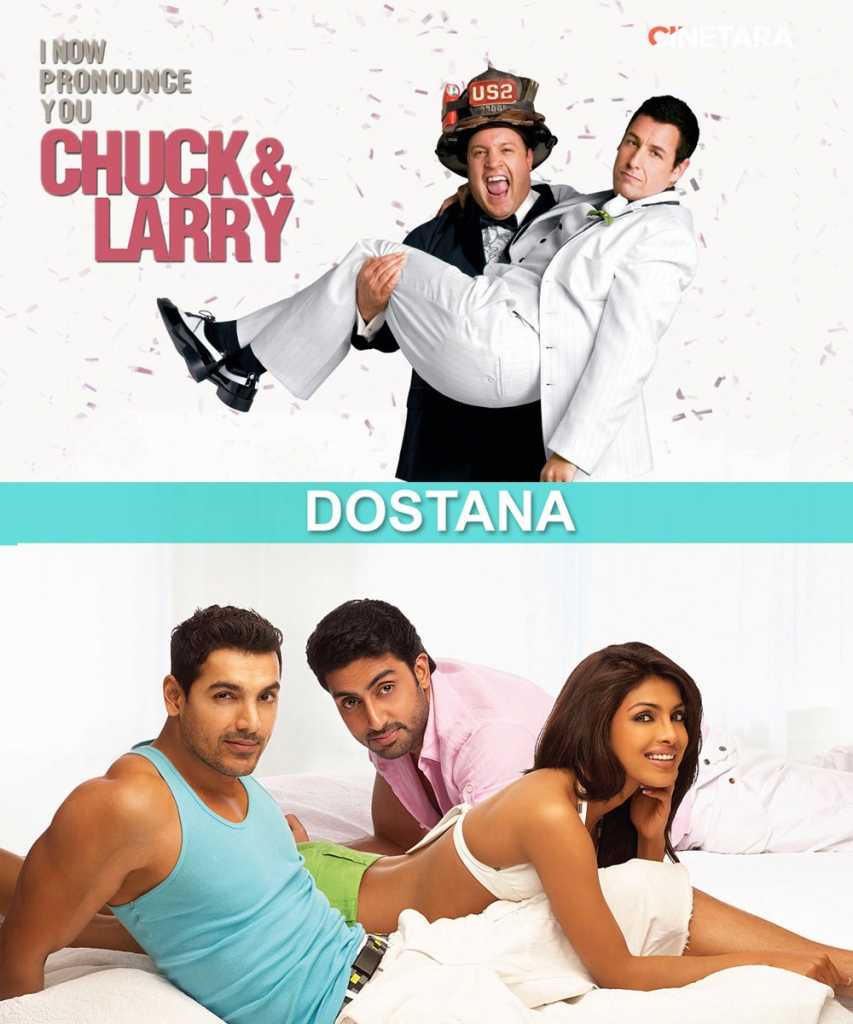 Dostanais about two guys who pretend to be a gay couple in order to secure an apartment. Sounds familiar? Now I Pronounce You Chuck and Larry has the same story line.
U, Me Aur Hum – Notebook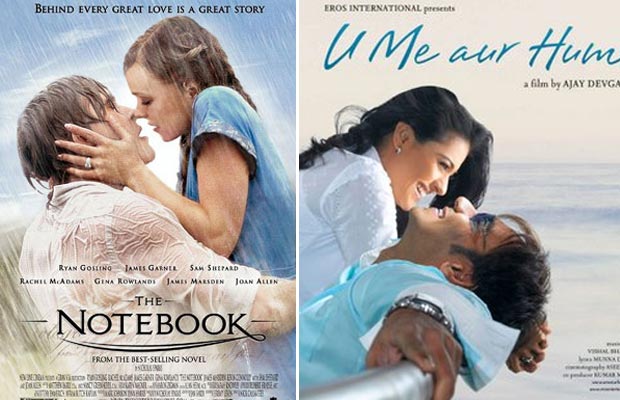 An old husband reading to his sick wife about their love story in order to stay connected as the wife suffers from Alzheimer's. Although the movies may have certain differences in the storyline, the plot remains the same.
Dil Hai Ki Maanta Nahi – It Happened One Night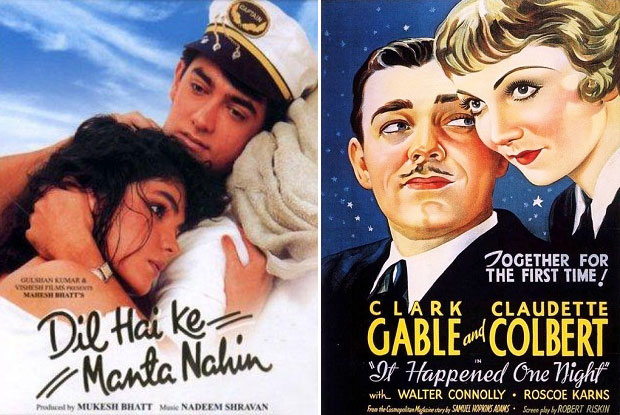 Dil hai ki maanta nahi, released in 1991 starring Aamir Khan and Pooja Bhatt and picked up its story from It Happened One Night. However, we can't ignore the fact that both movies were a hit!
Kuch Khatti Kuch Meethi – The Parent Trap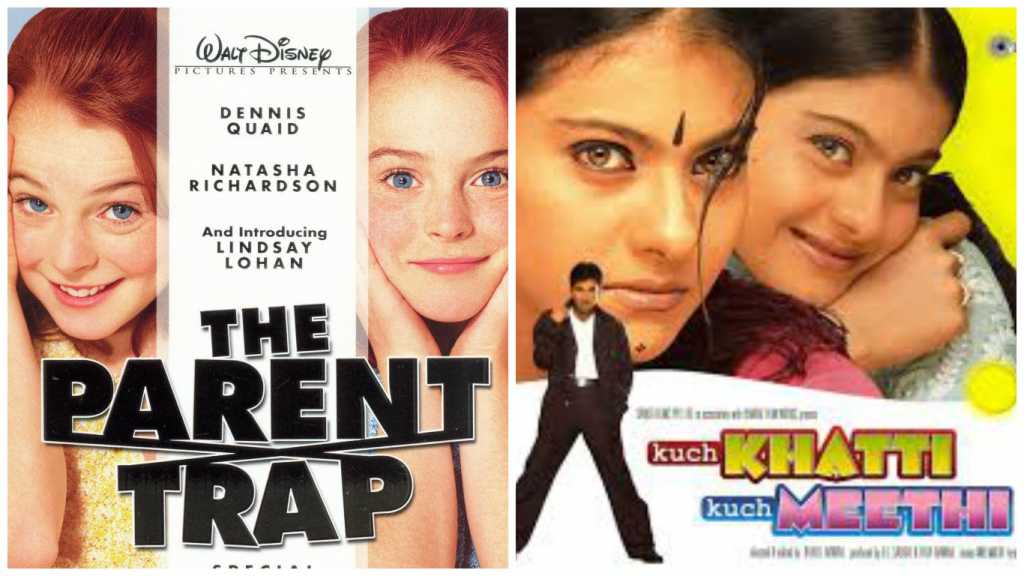 A pair of twins reuniting after several years and sharing a mission to reunite their parents is pretty much the story for bothKuch Khatti Kuch Meethiand The Parent Trap as well.