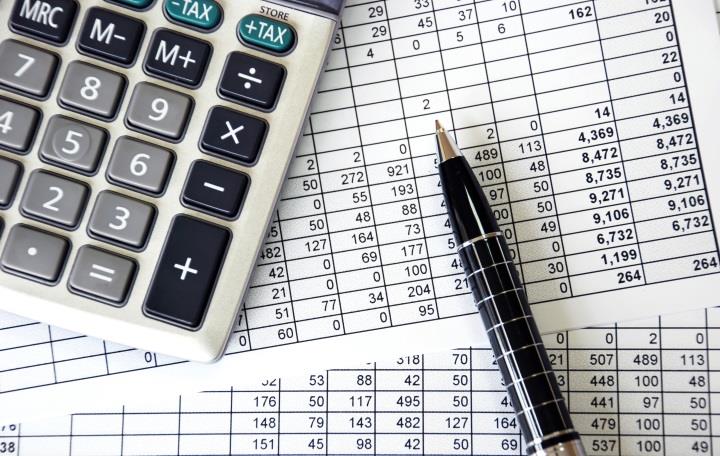 IT IS A MYTH THAT COMMERCE IS ONLY ALL ABOUT MONEY. ON THE CONTRARY, IT IS ABOUT FIGURING OUT HOW BUSINESS WORKS, HOW TO MANAGE A COMPANY AND PERSONNEL, KEEPING A TRACK OF THE STOCK MARKET, KEEPING TABS ON TAX SCHEMES AND MUCH MORE.
Below are the career options in the field of commerce
BACHELOR OF COMMERCE (BCOM)
BACHELOR OF BUSINESS STUDIES (BBS)
BACHELOR OF MANAGEMENT STUDIES (BMS)
BACHELOR OF BUSINESS ADMINISTRATION (BBA)
BACHELOR OF BUSINESS MANAGEMENT (BBM)
Bachelor of Commerce (BCOM)
The Bachelor of Commerce course gives students a general idea of buying and selling of goods, provision of services, productions and property, and much more. The BCom degree can help establish a career in finance, taxation, operations, etc, depending on the course specification opted for. There are more than 50 specialisations which can be opted for across colleges all over India. Listed here are some of the most widely picked choices which are commonly available as an option in most colleges in the country.
Course Duration:3 years
Top Institutes:Shri Ram College of Commerce (New Delhi), St. Xavier's College (Kolkata), Loyola College (Chennai), Narsee Monjee College of Commerce and Economics (Mumbai), Christ College (Bangalore).
Career Steps:B.Com can be a stepping stone for further degrees like Chartered Accountant (CA), Company Secretaryship (CS) and Cost and Work Accountancy (ICWA).
SPECIALISATIONS IN BCOM
Accounting and Finance
Specialising in accounting and finance trains students who are looking to pursue a career in banks, insurance companies and industries. The University of Mumbai has also created a separate course in accounting and finance for those students who are focused on getting into the fields. Some of the subjects studied here include financial accounting, cost accounting, auditing, taxation, business law, economics, business communications, etc.
Economics
For an overall view of the subject, some students opt for a major in economics. This may not train students for a particular career path but it provides an overall view of the commerce stream and students can choose to follow a career path or pursue further studies on completion of the course.
Auditing
For those who want to find a career as a Certified Public Accountant, Finance Manager or Chief Financial Officer, majoring in the field of Auditing is a good idea. Subjects studied under this specialisation are advanced financial accountancy, auditing, financial markets, corporate financial policy, financial service, etc.
Taxation
Subjects studied under the specialisation of taxation include financial accounting, economics, business mathematics and statistics, direct and indirect taxation, public finance and taxation, and more, This course prepares students a career as a business tax consultant or a property tax consultant. Other job roles include Manager of Accounts and Direct Taxation, Manager of Employment Taxation, Manager of Corporate Taxation and others.
Advanced Accountancy
Advanced accountancy prepares a student for work in the areas of accounting operations, patterns, merger of public holding companies, foreign currency operations, etc. It also helps provide an understanding in advanced financial accounting issues such as lease contracts, pension funds, end of service severance payments, etc. After completing this course, it is possible to have a career as a public accountant or a financial consultant.
Banking and Insurance
Majoring in banking and insurance will enable a student to be well equipped to follow a career in one of these two growing fields. The University of Mumbai introduced it as a special course to train students so as to provide the banking and insurance sectors with competent people for their workforce. The course subjects include life insurance, legal framework, non-life insurance, etc.
营销管理
Specialising in marketing management can provide multiple job opportunities starting from Marketing Executive up to Marketing Manager. It is also possible to start a consultancy firm that advises corporate companies on marketing strategies. The subjects covered are a range that includes communication, financial accounting, business regulatory framework, consumer behaviour, sales management and more.
Bachelor of Management Studies (BMS)
The Bachelor of Management Studies degree was started to give students a hands-on experience so they can connect theories learnt during classroom sessions with its application in real-life situations in organisations. It has a more practical outlook as compared to other courses. The course was started by University of Mumbai for Mumbai-specific colleges. Some of the subjects studied in this discipline include business mathematics, managerial economics, business ethics and corporate social responsibility, human resource management, etc.
Course Duration:3 years
Top Institutes:St. Xaviers College (Mumbai), SNDT Women's University (Mumbai), HR College (Mumbai), SIES College of Arts, Science and Commerce (Mumbai), Sydenham College (Mumbai)
Career Steps:Completion of the BMS degree offers careers in human resource management, sales and marketing, finance, research and development, etc.
Bachelor of Business Studies (BBS)
The Bachelor of Business Studies provides students with a broad knowledge of business combined with specialist knowledge of a particular area of business, the choice of which is at the discretion of the student. The course focuses on developing the ability to think critically and analytically. It also teaches students to relate classroom ideas to practical business situations which they will face while working in the industry. Most of the subjects covered in the course are from the fields of accounting and economics so having a prior background in these fields is helpful. The course was introduced by the University of Delhi to give students a competitive edge in the business world.
Course Duration:3 years
Top Institutes:Deen Dayal Upadhyaya College (New Delhi), Jamia Milia Islamia University (New Delhi), Keshav Mahavidyalaya (New Delhi), Shaheed Sukhdev College of Business Studies (New Delhi)
Career Steps:Graduates from this course can take up careers in the fields of finance, marketing and human resource management.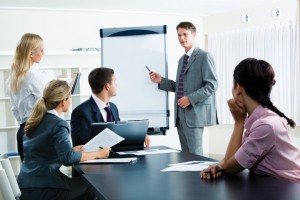 Bachelor of Business Administration (BBA)
The Bachelor of Business Administration degree trains students in the field of business administration and has plenty of specialisations of which the management ones are the most popular. The BBA program usually includes general business courses and advanced courses for specific concentrations. Some of the specialisations offered under the program are air travel management, finance and accounting, marketing and sales, hotel and tourism management, banking and insurance, information technology and international business.
Specific Eligibility:Undergraduate Aptitude Test
Course Duration:3 years
Top Institutes:Christ College (Bangalore), Shri Narsee Monjee College of Commerce and Economics (Mumbai), Madras Christian College (Madras), MS Ramaiah College of Law (Bangalore), SRM University (Chennai)
Career Steps:Students can follow up a BBA degree with a postgraduation in Master of Business Administration (MBA). Other career options depend on the specialising subjects.
Bachelor of Business Management (BBM)
Bachelor of Business Management is a programme that is aimed at providing knowledge of the theoretical and practical aspects of business. The most commonly picked specification under this programme is the international business stream. Some of the subjects in this course are economics, marketing, agriculture business, business laws and ethics, project management, etc.
Course Duration:3 years
Top Institutes:Ness Wadia College of Commerce (Pune), Institute of Business Management and Technology (Bangalore), New College (Chennai)
Career Steps:This course can open up career options in the products and services sector in terms of job opportunities as well as entrepreneurship.
OTHER SPECIALISATIONS IN BCOM
• Accountancy & Statistics
• Banking & Business Economics
• Banking Law and Practice
• Business Economics
•商业创业
• Business Environment
• Business Finance
• Business Management
• Business Statistics
• Corporate Affairs and Administration
• Corporate Secretaryship
• Cost Accounting
• Direct and Indirect Taxation Cost and Management Accounting
• E-Commerce
• Environmental and Organisational Behaviour
• Finance
• Financial & Investment Analysis
• Home Science
• Human Resources Development
• Indian Financial System and Financial Market Operations
• Information Technology
• Insurance
• Income Tax
• Office Management
• Tax Procedure
While a Bcom degree is seen as having little to no value in today's industry, it provides a base for a CA or MBA course.
Bcom is a course which is available in most colleges across the country but the specialisations may vary from institute to institute.