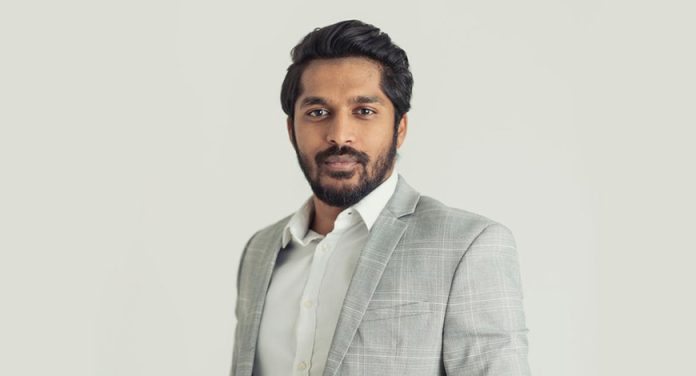 Mr. Manikanth Challa, Founder & CEO, Workruit – A young & dynamic CEO under 30, with his tech passion created Workruit, which is an AI-powered Resume Builder and a Job Search portal with a creative Tinder Interface of Swipe right and recruitment platform. Before Workruit, Manikanth Challa worked with several start-ups like Dil Mil, Interplay Ventures, Trusto, LotusFlare, RevSquare, Founder Shield, Nomad Financial, and primarily with the Founders of the ventures with a closed-quarter experience and birds-eye view on the vision and objective. With numerous honours and awards, including the BW Businessworld Young Entrepreneur Award 2020 and the Vysya Hostel Trust Board Young Entrepreneur Award 2020, Mr. Manikanth Challa believes "As long as you love what you do, and it's something that you believe in, focus and determination will lead you to success."
Read on to know more aboutMr. Manikanth Challawhile he candidly opens up about his remarkable journey, educational background, and the groundbreaking AI-driven hiring platform that contributed to his achievements.
Mr. Manikanth Challa,as the founder and CEO of Workruit, your achievements represent tremendous accomplishments at such a young age. Can you tell us about your journey this far and what made you decide to launch this cutting-edge AI-powered hiring platform?
Before joining Workruit, I worked with several start-ups as Head of Product and Design, including Dil Mil (Acquired by dating.com), Trusto, LotusFlare, Interplay Ventures, RevSquare, Founder Shield, and Nomad Financial, primarily with the Founders of the ventures to gain a first-hand understanding of the vision and objectives. I have also interned at FedEx (headquarters) during my under graduation.
While working in these organisations, I realised I needed to start the venture in which I truly believe and want to solve the problem. I wanted to be able to combine my skills in product design, app development, and coding to revolutionise the age-old recruitment system. At a time when global manufacturers were implementing AI to increase automation, I wanted to do the same for Indian job seekers and recruiters. Our country is full of talented people who become mediocre because they never find the right job. Every day, recruiters spend a significant amount of time manually sorting through thousands of resumes. This needed to change, which is why I createdWorkruit.
The goal was to make a good match between recruiters and job seekers as seamless as possible. It is also vital to help job seekers look at showcasing themselves in a way that would help employers show more interest in understanding the job seeker's profile and ability to find relevant opportunities.
You've pursued a minor in theatre while majoring in information science and technology which is an intriguing but offbeat combo. How has your experience in theatre and design impacted your ability to make decisions and solve problems as a CEO?
Combining a theatre minor with a major in information science and technology, enhanced my decision-making and problem-solving abilities. Theatre fosters strong communication skills, creativity, and emotional intelligence, which enabled me to convey ideas effectively, approach challenges with innovative solutions, and understand and motivate their teams better. The experience also cultivates adaptability, attention to detail, and presentation prowess, crucial traits for navigating the dynamic business landscape. By integrating theatre's soft skills with technical expertise, I was able to lead with empathy, handle complexities adeptly, and drive success through a well-rounded approach to leadership and decision-making.
The concept of Workruit, with its interactive dating app-like swiping right interface, is very innovative and revolutionary. Could you explain how this idea came about and what motivated you to merge the features of a dating app design with CV writing?
My experience included working with startups in the dating and Fintech industry. It was the boom of dating platforms where meeting or networking with someone has become at the tip of the fingertips. The same should be the case when you have a like-minded person looking for an opportunity and an employer looking for talent instantly.
CV writing should be accessible to job seekers to be able to explore opportunities and also have the ease of sharing it with any employers instantly. The main reason we wanted to connect CV writing to job search was that it is important to understand the user journey of a job seeker and help them stay connected with technology in every aspect of their process, right under the same umbrella.
In a competitive recruitment industry, what makes Workruit stand out from the competition? How does the platform continue to innovate and stay ahead in a rapidly evolving market? And what retains it at the forefront of industry shifts and trends?
Our key USP includes catering to the career and recruitment lifecycle of job seekers. It's a 3 step process that we understand which is all connected that helps talent meet demand instantly. Help job seekers build job-winning, professional resumes and CVs instantly, allowing them to create a digital profile to showcase their strengths and immediately connect them with relevant opportunities that are in demand from the companies.
这使得他们探索的机会and also facilitates employers in finding quality talent instantly with a swipe right, scrolling through relevant profiles rather than hundreds of irrelevant and mismatched profiles. Once matched, a communication channel is created for both parties to get in touch with each other. Workruit also offers an assessment and quiz platform that helps job seekers quickly upskill a skill through tests which could be linked to their application and also helps employers know more about the strengths of the user.
Workruit has already collaborated with the Government of Telangana to create the Digital Employment Exchange of Telangana. Can you share some insights into how this partnership happened and how it has affected the state's hiring procedures?
Our partnership with the Telangana Government to launch the Digital Employment Exchange of Telangana (DEET), an employment exchange platform, is perhaps one of our success stories.
DEET is designed to serve the end-to-end requirements of the recruitment process. From the front end of registration, passing through interviews, direct chat with companies, provision for receiving notifications, and job alerts to the actual employment process, DEET has everything covered.
Understanding the importance of digital employment platforms, several state Governments are reaching out to connect and build their state-based employment exchanges. This will further help in controlling the unemployment crisis due to the pandemic. As of now, Workruit is the only employment platform that has partnered with the state government to create a digital employment platform.
How does Workruit meet the demands of both employers as well as job seekers? Could you walk our readers through the features and services of the platform that enable effective match between both parties? How is the interaction made easy and effective?
We've enabled AI in a way that makes it domain-specific, compares the resumes to the desired job descriptions that would provide analysis, and conducts an AI review of the resume. The Workruit App and Website allow users to authenticate and/or register using third-party social networks into which they may have already entered information about themselves. Workruit may collect data that you choose to allow us to access using the aforementioned social networks in order to perform useful analytics, and we may then filter, sanitise, customise, and sort that information to optimise the user experience.