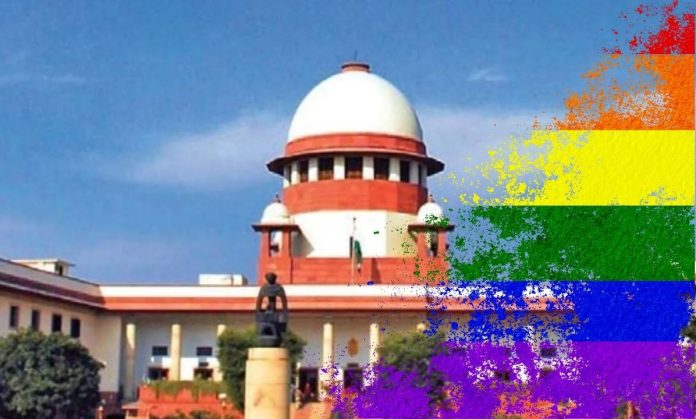 On October 17, 2023, the Supreme Court of India delivered its much-anticipated verdict on the legal recognition of same-sex marriage. The announcement was met with a wave of anticipation from across the nation, as the proceedings were broadcast live for citizens eager to witness this historic moment. However, the final ruling left the LGBTQIA+ community disappointed, as it saw three judges against it and only two in favour of recognizing same-sex marriage.
This pivotal case was heard by a five-judge Constitution bench, consisting of Chief Justice DY Chandrachud and Justices SK Kaul, SR Bhat, Hima Kohli, and PS Narasimha. The petitioners argued that "India is a marriage-based culture" and that LGBTQIA+ individuals deserved equal rights, including being recognized as spouses for financial and insurance matters, adoption, surrogacy, and more.
Each of the five judges provided their statements regarding the issue. Justice Chandrachud acknowledged that there was both agreement and disagreement on the extent to which same-sex marriages should be recognized. Meanwhile, Justice Ravindra Bhat expressed concerns about a gender-neutral interpretation of the Special Marriage Act, fearing that it might inadvertently expose women to vulnerabilities. This viewpoint placed him in opposition to the Chief Justice.
法官Hima Kohli and PS Narasimha echoed Justice Bhat's sentiments, emphasizing that there is no unequivocal right to marry. The final verdict, to the disappointment of many, concluded that there is currently no legal recognition of same-sex marriages in India. Furthermore, it was ruled that civil unions of queer couples do not enjoy constitutional or fundamental rights. In response, the Supreme Court has urged the government to establish a high-powered committee to investigate the concerns, rights, and benefits of queer couples.
This outcome left a significant portion of the Indian population disheartened, with some expressing frustration that years of anticipation and advocacy seemed to have yielded little progress in the quest for equal marriage rights. The verdict not only highlights the complexity of the issue within Indian society but also underscores the ongoing struggle for the LGBTQIA+ community and their rights and recognition in the country. The future may hold further developments as the government addresses the concerns raised by the Supreme Court's decision.